"IceStar Media have created a wonderful new website for our school. They have been so responsive throughout and have been extremely accommodating of our (very fussy) requests. We have been delighted with the service they have provided so far and have been made to feel that every problem can be sorted quickly and efficiently. Seran provided friendly and very supportive care for us as customers, throughout. I would recommend them unreservedly."
MRS FOLEY, HEADTEACHER, FURNEUX PELHAM SCHOOL
"IceStar Media are an effective company to work with. They have listened, guided, understood the message of the charity, and have created an excellent website. I am very pleased with their efficiency, and ability to promptly respond to questions. I recommend their service."
YVONNE DAVIS, MBE, ICANE FOUNDATION
"IceStar Media are great to work with. Having worked with IceStar on a number of eCommerce projects for a number of businesses now, I can confidently endorse their quality and commitment to the work they do."
DANIEL PHILLIPS, HEAD OF E-COMMERCE, HJ SOCK GROUP
"Mark devised a superb system that underpinned the efficient and effective administration of a large amount of data, as well as communications, among staff that needed to access it at different levels."
KATH BECK, EDUCATION MANAGEMENT PROFESSIONAL
"Mark and Seran expertly steered us through setting up our website and we couldn't be more delighted with the result. They offered plenty of guidance and they fully understood what we wanted to get across to existing and potential clients. Their ongoing support has been invaluable and any communications are always so upbeat and positive that it never fails to brighten our day – overall a pleasure to deal with."
AMANDA CLARK, CAVENDISH ACCOUNTANCY
"A first-class, professional service from start to finish. We are delighted with our website which has improved communication and provides opportunities for our pupils to show what they have been learning in school."
JULIE WINWOOD, HEADTEACHER, ASTON ST MARY'S
"When I was introduced to IceStar Media I hadn't a clue about the engineering and creation of a website but I knew what I wanted. I now have a much-improved level of knowledge and thanks to Seran and Mark I also have a website that I am absolutely delighted with and proud to be associated with. I feel that it has given us a professional web presence with the look and feel of a major player without the major headaches and of course the major bills one might have expected. They helped me to really capture the essence of my approach to business and clients and to portray this in exactly the way I wanted. The friendly and efficient service, professionalism and knowledge truly made the whole experience a pleasure from beginning to end and I cannot recommend them highly enough."
GUY HAMMETT, COPPERHOUSE FINANCIAL
"IceStar Media has been my website designer of choice for several years. To me, its directors represent all that is good and desirable in talented, creative and service-oriented Internet providers. IceStar Media has been my first choice for years, and I look forward to a long and mutually beneficial working partnership for many more years."
DR DWAIN NEIL OBE, CHAIRMAN, REACH SOCIETY
"Mark's expertise lies in both his knowledge of IT and his ability to interpret the client's needs into workable solutions. He is able to understand complex processes and use this understanding to develop systems and processes that take account of people. In other words, Mark is able to provide human scale to complex IT systems. Seran is an expert in what she does and delivers excellent results. She has the highest standards of integrity, and her work is of consistently high quality. I can recommend her work without reservation."
BRIAN OPPENHEIM
"From the first point of contact to the launch of the finished product I have received a fantastic level of service. Through your continuous support and expert advice, I believe we have created a website to be truly proud of and one that certainly achieves everything that we set out to. I wouldn't hesitate to recommend IceStar Media – exceptional value."
M MORGAN, BUSINESS CONSULTANT
"I am delighted with the website that IceStar Media has produced for me. My brief to Seran was to provide a first-generation website that was professional, easy to update, vibrant, upbeat and above all energised. IceStar met and exceeded my expectations with the design, structure and use of the content management system. The content management system is great for small businesses because it's very straightforward to update the content yourself and will save you pounds on web content management services each month/year. With this project and other projects that I've worked on in the past with Seran and Mark, I can say with absolute confidence that their customer service is excellent as they go far beyond normal levels in any project they undertake. They are always willing to take the time to give direction and suggest strategies that will help you to improve your website presence, increase search engine rankings and ultimately gain more visitors. Since the initial launch, IceStar has added a new page to the site for my media centre. IceStar were proactive and configured this to ensure that not only did it meet my current need to run a Marketing video, but the length of broadband breadth used would cope with additional audio recordings such as podcasts that I may upload in the future. I have found IceStar very professional, friendly, attentive, knowledgeable, and affordable, which makes them great value for money. I would highly recommend them to you."
JACKIE EADE, RETAIL PROJECT MANAGER
"A totally professional job carried out within a very informal relaxed way of working which suited us perfectly. The time and patience given to us by IceStar Media while we chopped and changed things around after they gave us the initial visual platform to see what we really wanted was fantastic. We are very proud of our website look, feel and amount of information that is on it, we even had a party to launch it and our customer feedback has been very complimentary. Most importantly it gives us our identity and lets the viewer know exactly what we do. With this project and other projects that I've worked on in the past with Seran and Mark, I can say with absolute confidence that their customer service is excellent as they go far beyond normal levels in any project they undertake. They are always willing to take the time to give direction and suggest strategies that will help you to improve your website presence, increase search engine rankings and ultimately gain more visitors. Since the initial launch, IceStar have added a new page to the site for my media centre. IceStar were proactive and configured this to ensure that not only did it meet my current need to run a Marketing video, but the length of broadband breadth used would cope with additional audio recordings such as podcasts that I may upload in the future. I have found IceStar very professional, friendly, attentive, knowledgeable, affordable, which makes them great value for money. I would highly recommend them to you."
S SURRIDGE
"I must congratulate you at IceStar Media for the professional and prompt design of the website that you created for me. I liked your approach, keenness and help that was shown to me in the design of my website. The after sales service again has been extremely prompt and professional and you have given me total confidence in dealing with your Company both now and hopefully in the future. With this project and other projects that I've worked on in the past with Seran and Mark, I can say with absolute confidence that their customer service is excellent as they go far beyond normal levels in any project they undertake. They are always willing to take the time to give direction and suggest strategies that will help you to improve your website presence, increase search engine rankings and ultimately gain more visitors. Since the initial launch, IceStar has added a new page to the site for my media centre. IceStar were proactive and configured this to ensure that not only did it meet my current need to run a Marketing video, but the length of broadband breadth used would cope with additional audio recordings such as podcasts that I may upload in the future. I have found IceStar very professional, friendly, attentive, knowledgeable, affordable, which makes them great value for money. I would highly recommend them to you."
T DALE
"After contacting a few local companies regarding quotes for designing my website I was delighted to be contacted promptly and efficiently by Seran Bond from IceStar Media. From start to finish they listened to what I wanted and needed and provided a swift and professional service offering sound advice where required. Throughout the design process, I was kept fully up to date with progress. I am delighted with the end result which, as requested, I am able to manage myself without the need for a degree in IT! I would not hesitate in recommending them to any company, large or small and cannot thank them enough. I have found IceStar very professional, friendly, attentive, knowledgeable, affordable, which makes them great value for money. I would highly recommend them to you."
J WELLS
"Mark's skills, knowledge and understanding in the role of IT Manager were second to none. His great ability was to understand and develop the user requirement and respond to it, providing timely, no fuss, within budget solutions. He was sorely missed when he left the role!"
CLAIRE GRACE, HEAD OF CONTENT AND LICENSING, THE OPEN UNIVERSITY
Complete
Peace of Mind
We work with all types of small and medium-sized businesses, from accountants, financial advisors, waste water treatment specialists, training providers, to charities, estate agents, clothes shops, gift shops, florists, pet shops, schools, and education centres.
Why Choose
IceStar Media?
We will make your website and online systems "do more" and we are committed to doing much more to achieve the best results for our clients. Read all of our 5 star reviews on TrustPilot.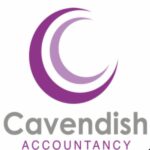 Seran and Mark expertly steered us through setting up our website. They offered plenty of guidance and fully understood what we wanted. Ongoing support has been invaluable and communications are always so upbeat and positive that it never fails to brighten our day – overall a pleasure to deal with.
Amanda Clark
Cavendish Accountancy
IceStar Media are an effective company to work with. They have listened, guided, understood the message of the charity, and have created an excellent website. I am very pleased with their efficiency, and ability to promptly respond to questions. I recommend their service
Yvonne Davis MBE
iCane Foundation
IceStar Media are great to work with. Having worked with IceStar on a number of eCommerce projects for a number of businesses now, I can confidently endorse their quality and commitment to the work they do.
D Phillips
Head of eCommerce, Pantherella Sock Group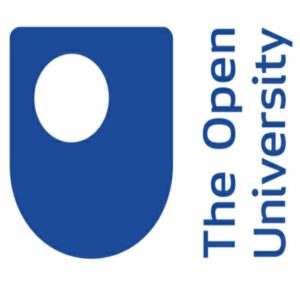 Mark's skills, knowledge and understanding of IT is second to none. His great ability was to understand and develop user requirements and respond to it, providing timely, no fuss, within budget, technology solutions.
Claire Grace
Head of Content & Licensing, The Open University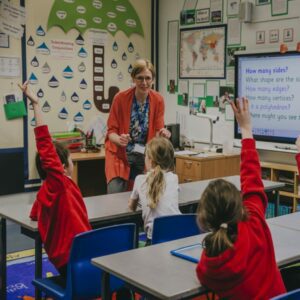 IceStar devised a superb system that underpinned the efficient and effective administration of a large amount of school inspection data, as well as communications, among staff that needed to access it at different levels.
Kath Beck
Education Management Professional

IceStar Media has been my website designer of choice for several years. To me, its directors represent all that is good and desirable in talented, creative and service-oriented Internet providers. I look forward to a long and mutually beneficial working partnership for many more years.
Dr Dwain Neil OBE
Chairman Reach Society