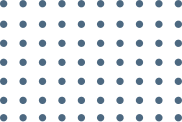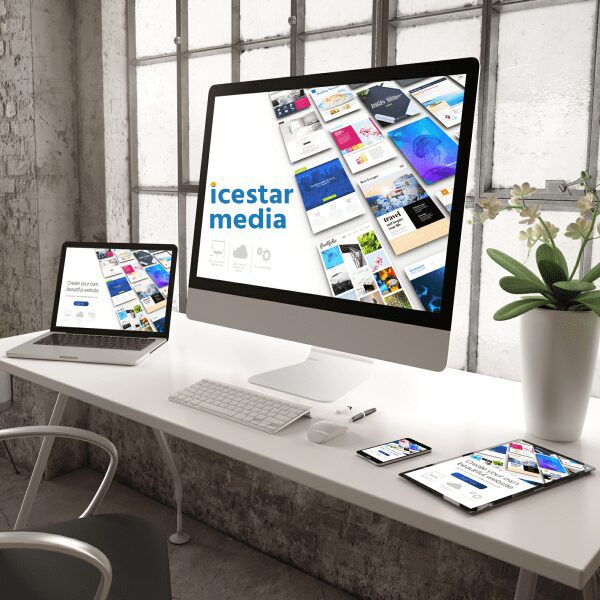 Websites & eCommerce
We will build you an SEO-optimised website/online shop with modern functionality that will resize on desktop/laptop computer screens and mobile devices AND have that WOW factor. We build websites for all types of businesses, including charities and schools.
We keep things simple and stress-free and we will take care of your website hosting, emails, and content maintenance; but if you want to manage your own content and products, no problem, you will have full access to your web pages to edit them whenever you like and we are here to help at all times
Is your website working as hard as you are?
We will take the time to understand your business and make sure that your website delivers your brand to the right audiences, looks great on all devices, brings in enquiries, is highly visible on organic search engine listings and sets you apart from your competitors. With 20 years of experience, we keep things simple, and we will advise you on the very latest functionality to make sure your website works HARDER than you do.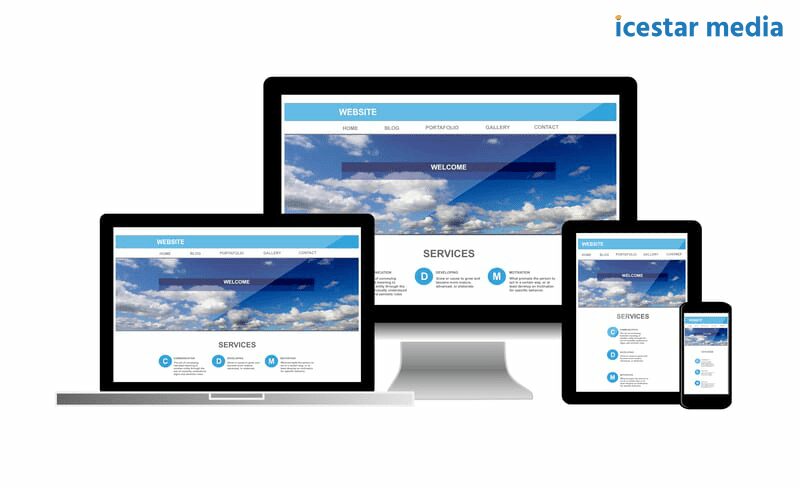 We work on the understanding that your website belongs to you, but we are here to offer you the best possible advice and online business knowledge to blast your website up to the next level and keep reaching higher. When it comes to how we run our business, we are most definitely NOT the type of company that will charge you a fortune to build a website and then charge on top for every little change once your website goes live. Neither will we cut corners and deliver a cheaply built website. We are completely transparent with our prices and we will discuss everything with you clearly along the way and build a working relationship with you. We will take the time to understand your business and propose the best possible styles and functionalities for your website using the latest technologies so that your website looks great on a laptop as well as a smartphone or tablet device, is nice and fast and performs as well as it should on organic search engine listings. And all of our websites are hosted on secure servers based right here in the UK.
We have worked with small and medium-sized businesses, financial advisors, property investment specialists, training providers, charities, and estate agents. clothes shops, gift shops, florists, pet shops, schools, education centres, and even an online store selling thousands of high-end quality socks both here in the UK and in the US every year.
Our approach is to first sit down and discuss what our clients – and ultimately their customers – actually need and expect, and develop a system that will generate leads and new business accordingly. Whether it's a start-up enterprise, small/medium business or large corporate organisation we develop all of our websites using industry standard development frameworks, perfectly tailored to your requirements and sustainable for the long term. Over the years we have launched starter websites to large online shops that turnover hundreds of thousands of pounds and our enthusiasm and dedication to each of these projects have been the same. Our goal is to create profitable, eye-catching websites that are functional, reliable and don't come with a ridiculous price tag. We offer a variety of flexible website packages designed to work for your business, and a security certificate comes as standard with all of our websites, we are on it about data security, backups and protecting our clients against hackers.
eCommerce Systems
Over the past 15 years, we have developed and installed a variety of eCommerce solutions for clients across the UK and internationally. Each eCommerce website we develop is built using the very latest coding technologies and practices to deliver an eye-catching and fully functional website, with easy-to-use ordering processes and product management.
We have extensive experience in building bespoke eCommerce systems as well as Magento and WooCommerce eCommerce systems. Whatever your requirements we can tailor and configure your online shop to look and work exactly the way your business needs.
Our secure and customisable eCommerce systems are set up so that your web platform fits your business requirements and working practices. With a supporting mobile app that can be managed from your mobile phone or tablet, you can manage and process orders 24/7 whether you're in or out of the office - we really do go that extra mile to provide stress-free web systems. We don't employ call centre staff, you will have a dedicated support consultant to call, email or text 5 days a week, 7 days a week if you decide to purchase an advanced support plan.
We will take the time to understand your business, product delivery options, and your customer's buying patterns and habits and implement an eCommerce solution that is easy to use and loaded with all the features you need. Our systems are flexible and designed to adapt to the many ways that your different customers want to buy from you so whether they want to pay by credit/debit card, PayPal, Apple Pay, bank transfer or cheque your online shop will have all of the options you need to process and fulfil your orders. All of our eCommerce websites are fully responsive (mobile friendly) so whether your customers are using a desktop, laptop, mobile or tablet device they can purchase your products with a few easy clicks or finger taps.
Extra features
Responsive design & integrated CMS;
Secure web hosting & payment processing;
Search Engine Optimised page site set-up;
Free 128-bit SSL certificate with every eCommerce website;
Add/edit products easily;
Integration with PayPal, Apple Pay & Stripe, Klarna, etc payment processing sites;
Custom attribute options for products (colour/weight/size etc) selections;
Stock & inventory management;
Order history, shipping status, wishlist creation;
Sales reports;
Special offer coupons and discount codes;
Abandoned cart data capture;
Mobile app on to manage your orders on the go.
Management of your shop
Our easy-to-use backend interface means you have the full flexibility to manage your products if you choose to. We manage pretty much all of our customer's products for them as 30 mins (per month) of product, price or content changes are included in all our monthly website plans. Your eCommerce website also comes with a mobile app so you can manage customers and orders on the go! Want to integrate your shop with Sage or another accounting software system? We can discuss all of your requirements and build you a system that works for you so we can talk through all of your working practices and integration with any other business systems.
Effortless & secure payment processing
Your eCommerce website will be ready to take online payments from the get-go. You can choose to accept all payment methods in one place, whether it's by credit/debit card, PayPal, Apple Pay or bank transfer - your online shop will be configured the way you want it to be.
All payment processing pages are protected by a 128-bit secure server so you can have total peace of mind when taking payments as your online shop will come with a free PCI-compliant SSL security certificate.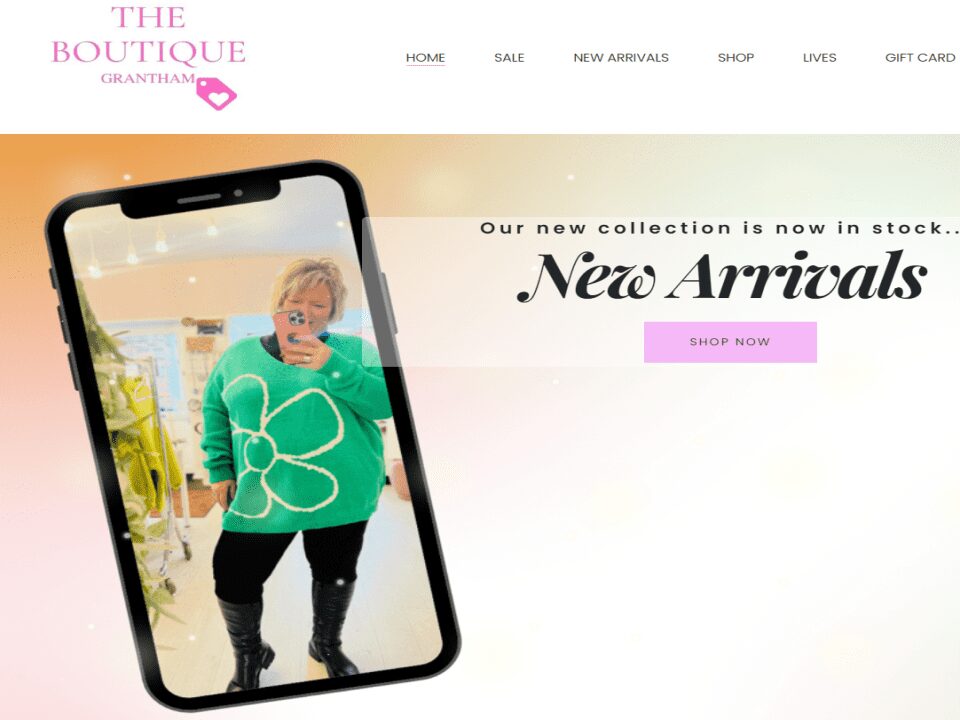 How will we work with you?
We will help you design and develop the right end-to-end eCommerce solutions to streamline communication, automate workflow, manage high-volume transactions, user management and authentication, data and content management, shopping cart applications, and payment gateway integration. Whether your online shop is aimed at B2B or B2C, or indeed both, we will build the right eCommerce solution for your business.
With over 15 years of experience powering and supporting online shops, we've really got to know what our customers need from an eCommerce provider.
We have a transparent pricing policy, clear terms of service and no hidden fees so you can manage your shop without having to worry about extra costs creeping in.
Simply put, our success depends on yours. From adding your first product to managing your orders, we are here to help you with all the demands of running an online business.
Communication is key
New features are being developed all the time and we will always inform you of the latest trends and advances in eCommerce coding to ensure your shop harnesses what is the most current technology.
Already managing a Magento or WooCommerce system and need assistance with advanced features, plug in's or theme updates? No problem, give us a call today to discuss your requirements.
Websites for Schools
We genuinely love working with schools and our web-based Content Management System (CMS) can be tailored to your precise requirements and loaded with features that enable school staff to manage school calendars/events, individual class information including termly topics, photo galleries, downloads for parents, school newsletters, and counters for school "houses" where reward or merit house points are earned. Our websites are designed for primary, secondary and higher education institutions including colleges and online learning courses.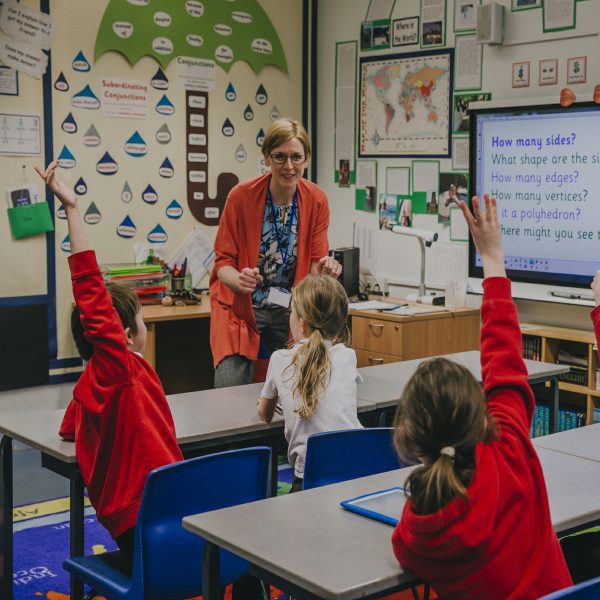 The interface is simple to use and various admin rights can be set up to enable "super admins" to have access to all areas of the website or "class admins" to just update their class sections and so on. Simplicity is key here and if you need assistance we are on hand to help. We do not have a call centre, there is always someone here to assist you, you'll have access to our online client support area too and we are well aware of the school budget. Our prices are highly competitive, we do not charge large upfront sums, and the development and ongoing maintenance of the website are billed on a monthly basis to assist with cash flow.
School Website Pricing
Our website packages for schools start from a very competitive £69.99 + VAT per month and includes:
Facility for a tiered level of admin access to the website; for example, a main administrator who has control over all areas of the website then class admins to update class pages and upload images, photos, PDF files, media files etc to their specific class pages only;
A calendar of school events that can be downloaded/synchronised with parents/staff mobile devices such as iPhone or Android devices;
Responsive website technology for optimal viewing across a variety of mobile devices, including iPads, and Android tablets and automatic re-sizing of page content and layout on laptops and desktop computers with different screen sizes;
Stat counters for "house" or "class" points over a school term;
Media galleries to upload photos, create photo galleries and video/PowerPoint presentations;
Organised media directories for school newsletters, parent documents, school policy documents, curriculum documents, etc;
Facility for school teachers and support staff to create blog posts about school events, school trips, extracurricular activities and more;
Option for school staff to manage their own website content with an easy-to-use website editing interface to format fonts, headings, add images and links, etc.
Our monthly fee doesn't just include the re-design of the website, we include 45 minutes of content changes should they be required if one month of the time allocation is not used or one month an hour of updates is required we are completely flexible about how the time is used and allocated, we are here to help and not be regimented with how we assist our clients with the ongoing maintenance of their websites. Website plugins (ones that add extra features or functionality) are updated regularly, site back-ups are taken regularly so in the event of a member of staff deleting or changing something important we can restore an earlier version!
As recommended by:

"Excellent friendly service. IceStar Media can always be relied on to solve any problems quickly and efficiently. Their knowledge is outstanding and they offer a first-class service. We are delighted with our website which has improved communication and provides opportunities for our pupils to show what they have been learning in school."

Mrs Julie Winwood, Headteacher
Aston St Mary's C of E Primary School
Website: https://www.astonmarys.herts.sch.uk/
What makes us different
We are fun to work with and serious about releasing quality systems that deliver; it doesn't end there, we also provide a reliable website support and maintenance service 5 days a week, 7 days a week and over bank holidays if our premium support plan is purchased.
Our starter website package starts from just £24.99 + VAT per month, including website hosting, the annual renewal of your domain name, and 20 minutes of content changes - that's as little as £6.25 a week, cheaper than your daily grande latte from a certain high street coffee house.
We are well aware we are competing with large organisations offering build-your-own website packages or the "free website" with every 250 business cards ordered type of online businesses but we offer much more when it comes to our commitment to customer relationships, supporting local businesses, going above and beyond to help our clients wherever and whenever required, offering free advice and our time to provide sound solutions to problems and always being available on the other end of the phone for a chat. We consider ourselves as much more than just a website provider as our core speciality is in bespoke systems development so we can build in advanced features and functionality that standard "click and drag" website building platforms simply cannot provide. We can integrate your website with your accounting package, stock control systems and much more.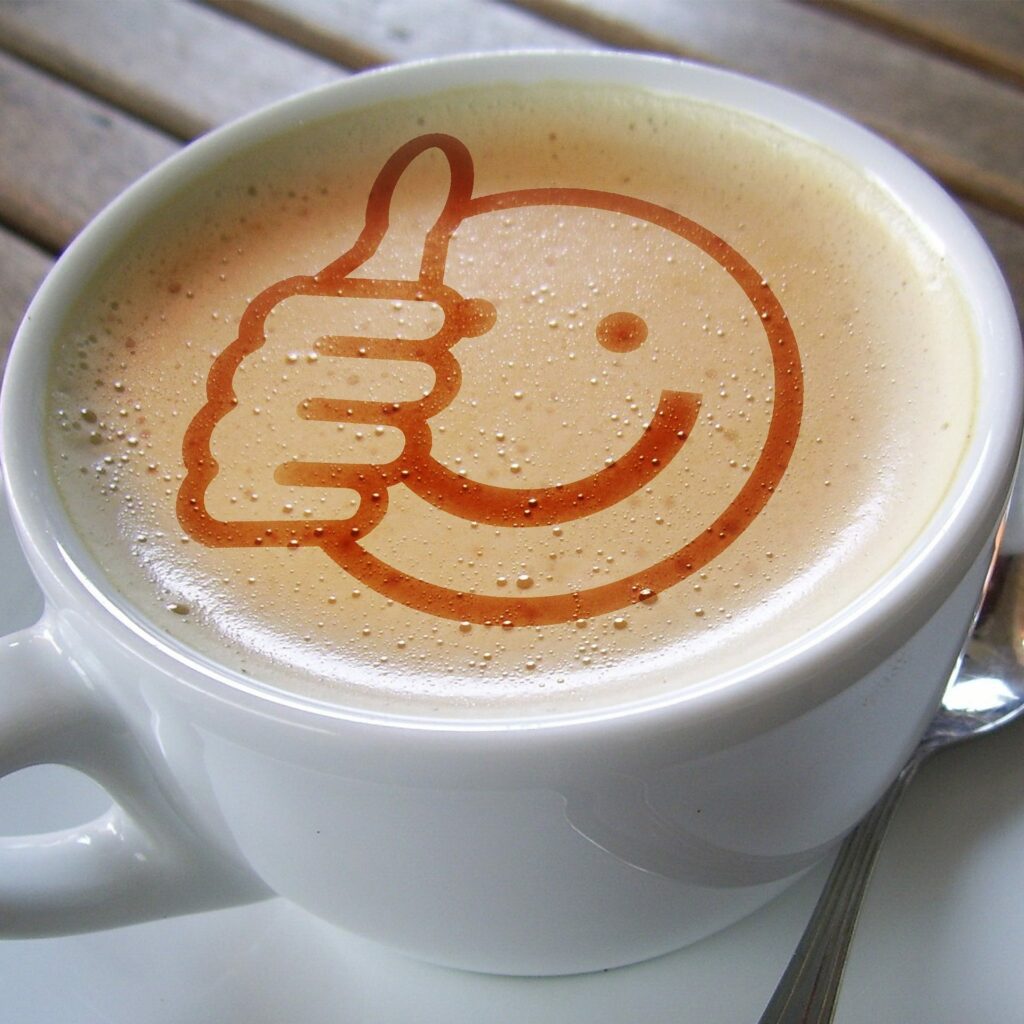 What we provide
A professional and courteous service;
WordPress, Magento, Joomla & WooCommerce expertise;
Attention to detail from the bottom up, from design to page building and focus on organic SEO;
eCommerce solutions with web app integration to manage/process orders;
Portal development with custom features;
Accounting and stock control system integration;
EPOS integration with your eCommerce shop to print out labels and manage stock in-store;
Technical support from Monday-Friday (9.30am to 6.00pm);
Competitively priced services with no hidden charges;
Delivery of quality services and solutions that work for your business;
Extensive IT project management experience.
Complete
Peace of Mind
We work with all types of small and medium-sized businesses, from accountants, financial advisors, waste water treatment specialists, training providers, to charities, estate agents, clothes shops, gift shops, florists, pet shops, schools, and education centres.
Choose Your Website Plan
We provide flexible monthly payment plans that include everything you need to get your website up and running, from secure hosting to domain name management, using the latest web technologies and content management systems. Each plan includes an hour of website updates so you do not need to worry about anything. We also provide custom quotes for businesses who want to pay upfront or have a specific set of requirements that may require custom-coded configuration for advanced features - whatever your needs, we have the solutions.


Why Choose
IceStar Media?
We will make your website and online systems "do more" and we are committed to doing much more to achieve the best results for our clients. Read all of our 5 star reviews on TrustPilot.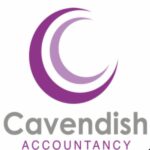 Seran and Mark expertly steered us through setting up our website. They offered plenty of guidance and fully understood what we wanted. Ongoing support has been invaluable and communications are always so upbeat and positive that it never fails to brighten our day – overall a pleasure to deal with.
Amanda Clark
Cavendish Accountancy
IceStar Media are an effective company to work with. They have listened, guided, understood the message of the charity, and have created an excellent website. I am very pleased with their efficiency, and ability to promptly respond to questions. I recommend their service
Yvonne Davis MBE
iCane Foundation
IceStar Media are great to work with. Having worked with IceStar on a number of eCommerce projects for a number of businesses now, I can confidently endorse their quality and commitment to the work they do.
D Phillips
Head of eCommerce, Pantherella Sock Group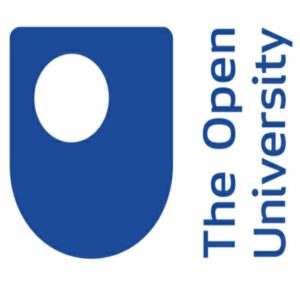 Mark's skills, knowledge and understanding of IT is second to none. His great ability was to understand and develop user requirements and respond to it, providing timely, no fuss, within budget, technology solutions.
Claire Grace
Head of Content & Licensing, The Open University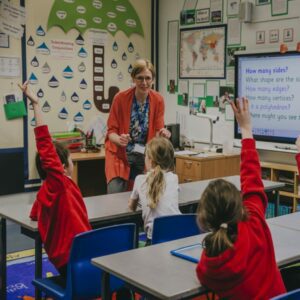 IceStar devised a superb system that underpinned the efficient and effective administration of a large amount of school inspection data, as well as communications, among staff that needed to access it at different levels.
Kath Beck
Education Management Professional

IceStar Media has been my website designer of choice for several years. To me, its directors represent all that is good and desirable in talented, creative and service-oriented Internet providers. I look forward to a long and mutually beneficial working partnership for many more years.
Dr Dwain Neil
Chairman Reach Society