1

Mar, 2023
Time to update your website content?
The design of your website is crucial as it needs to create impact and make a strong first impression with your visitors. So, let's now assume you have a good-looking and user-friendly website but there is little content or information about what your business does, what it sells, who you are and what makes you different. Are potential customers likely to buy anything if photos and key information about your business, products and services are sparse or vague? Unlikely right, would you stay on the website to try and find out more or go elsewhere? Therefore, website content is just as important, and it needs to be analysed and maintained frequently to keep it current, relevant and fresh. Time is of the essence, your website visitors, which means your potential customers, make their decision to stay on your website or leave within seconds, so ultimately, they need a reason to stay and buy from you, and come back to buy more. And this reason is content.
Major search engines like Google rank the quality and relevance of website content very highly, in other words, if your website does not have enough information on it this will be directly reflected in their search results. So what needs to happen? Firstly, a review of your content. Ask team members or friends and family involved, run some searches, what happens when you search for the services and products you offer, where does your website appear in search results, pages 1-3 or on pages 10-15 amongst the rolling tumbleweed and a gentle desert breeze? Does your homepage explain in a nutshell what you do and what you sell? There's no need for a The Lord of The Rings type epic story of how you started out, keep it fairly short and sweet, but above all relevant. Direct visitors to an About Us page to showcase your experience, history etc, and present the information on your homepage like a product. Explain what you do on the tin, with some nice and sharp photos (web optimised of course, don't want some flashy image that takes 55 seconds to download) and if you only provide services in certain areas say so, so that way people visiting your site will see instantly if they've come to the right place. Add a few testimonials to your home page, or better still display your reviews from Google or TrustPilot or similar, if you haven't signed up for a review service yet it's highly recommended as people want to know you're trustworthy.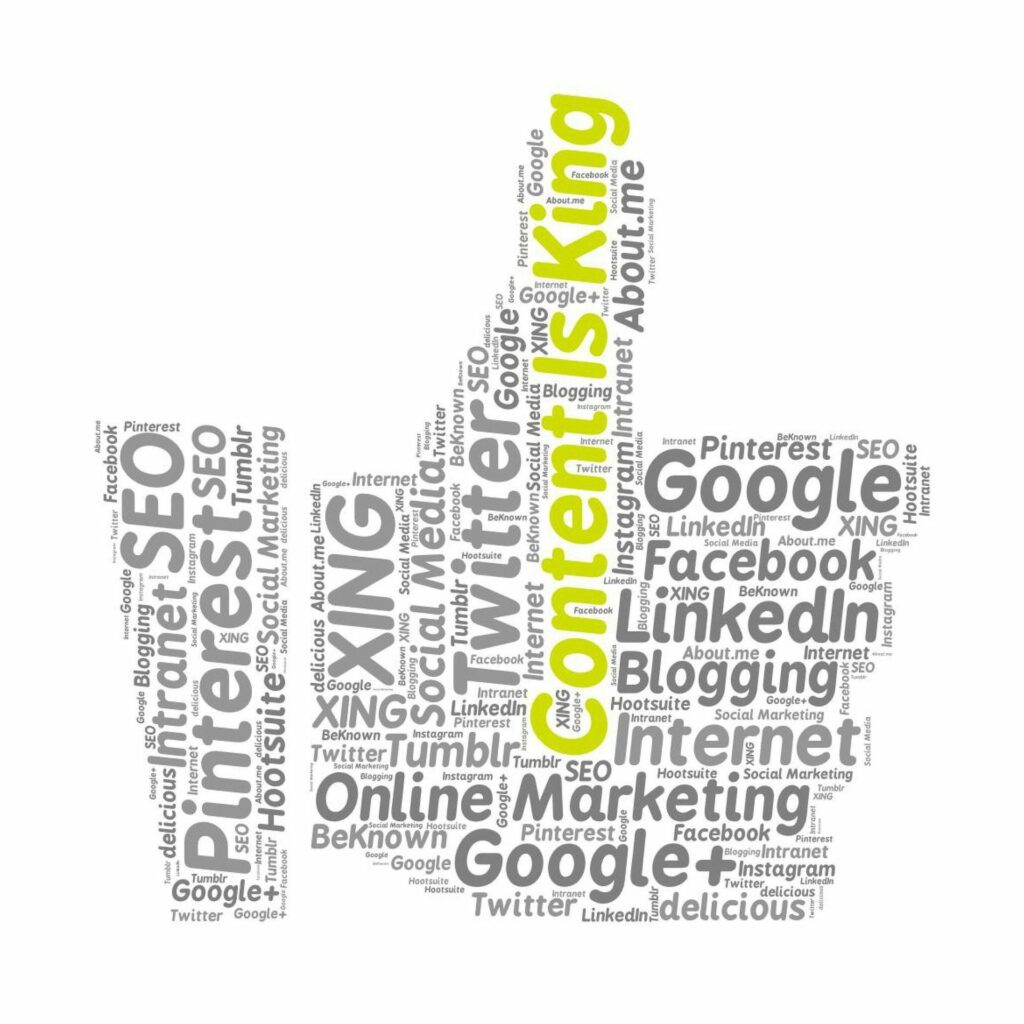 Ok, so now let's move on to the service and product pages. You may have a sleek-looking online shop, but are the product titles and descriptions thorough? Do you have enough photos, have you displayed related products within your shop? Are you clear on delivery rates, returns policies and ordering information? Make it easy and straightforward for people to browse, decide what they want, click and order. If it's easy for them they are more than likely going to come back and that's the key, get them to keep coming back. If the products are updated or new ones are added, shout out loud about it, get those links to your website out there, blog about it, blitz it over social media, link your live reels to your products or email existing customers about it.
We totally get it that when you're running your own business there's so much to keep up with, invoicing, accounts, getting orders out, meeting customers, etc. so keeping your website up to date can be very time-consuming what with everything else to think about, which is where we come into the equation.
We can tailor make a plan for you to keep your website up to date, whether that's on a weekly, fortnightly or monthly basis, all you need to do is email over the information and we will do the rest to update your site for you and in a way that is search engine optimised, placing your content in the right places to get maximum visibility and get your site ranking well on Google. So give us a call or email us to talk through your requirements.