Portfolio
A selection of some of our live websites..
The Boutique Grantham
Grantham award-winning Ladies Independent Fashion Boutique. We built an eCommerce website with "live" social media integration to also process sales through FaceBook and Instagram shops. We configured and installed an in-store EPOS system to print price tickets and integrate with the website's stock control system.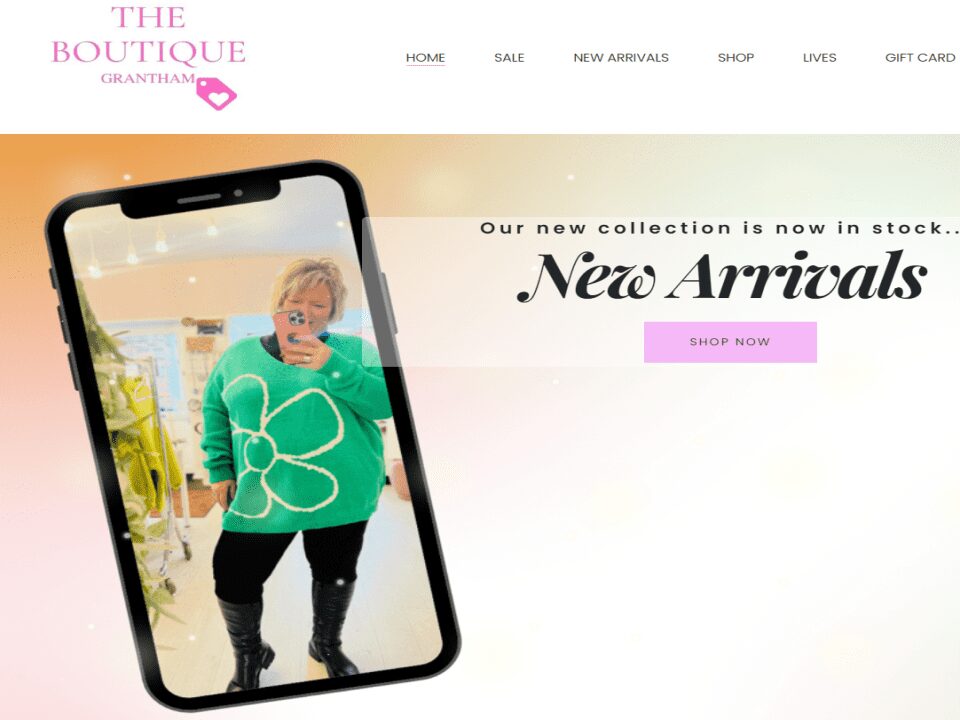 iCane Foundation
We were contacted by Yvonne Davis MBE, for services to education, to review the iCane Foundation's previous website with a view to overhauling it to better represent their vision and ethos. The re-designed website now features an online Event management tool.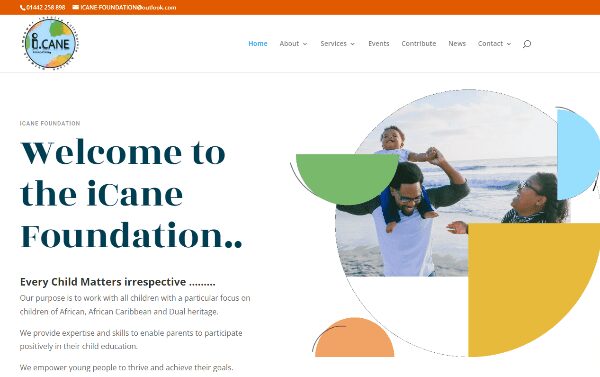 Furneux Pelham School
We were contacted by the headteacher Mrs Foley who had seen examples of other school website systems we have built for other schools. The website system includes features such as:
Facility for a tiered level of admin access to the website; for example, a main administrator who has control over all areas of the website then class admins to update class pages and upload images, photos, PDF files, media files etc to their specific class pages only.
A calendar of school events that can be downloaded/synchronised with parents/staff mobile devices such as iPhone or Android
Stat counters for "house" or "class" points over a school term.
Media galleries to upload photos, create photo galleries and video/PowerPoint presentations.
Organised media directories for school newsletters, parent documents, school policy documents, curriculum documents, etc.
Facility for schoolteachers and support staff to create blog posts about school events, school trips, extracurricular activities and more!
Option for school staff to manage their own website content with an easy-to-use website editing interface to format fonts, headings, add images and links, etc.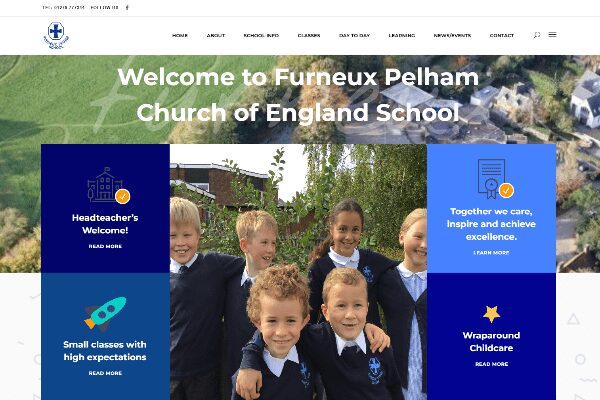 Staying Alive First Aid Training & eCourses
Staying Alive provide First Aid Training Courses both in classrooms and online. We developed a website for them to manage their eLearning Courses and enable website visitors to book courses through the website.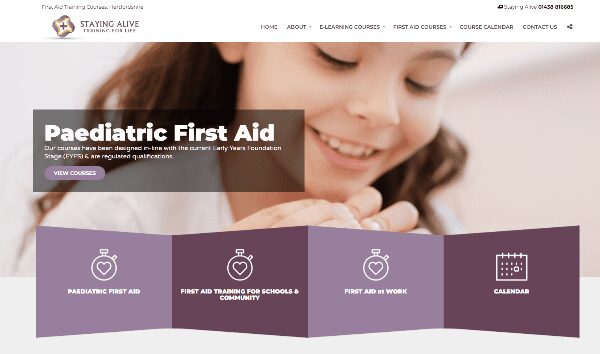 Deep Water Blue
Deep Water Blue are wastewater treatment specialists and they first contacted us to re-design their website back in 2005. Since then we have built 2 websites for them as well as a bespoke and state-of-the-art online data management system for their engineers.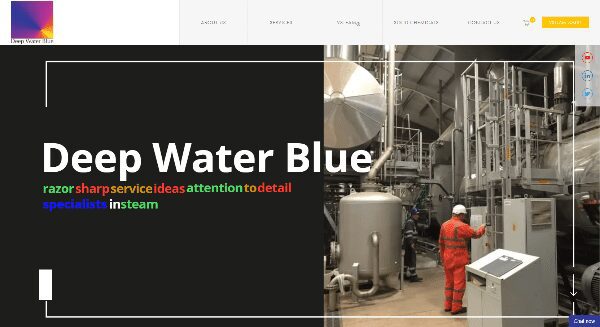 Northern Asbestos
Northern Asbestos are a Health and Safety Executive licensed asbestos removal contractor. We re-designed their website to showcase their services and their diverse customer base in Scotland.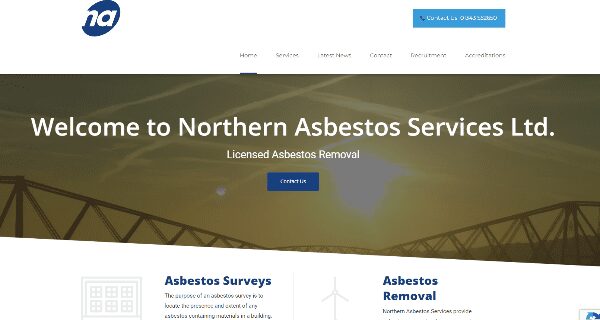 Cavendish Accountancy
Cavendish Accountancy contacted us to build them their first website when they newly set up their business. We also manage their social media on FaceBook which generates enquiries for them.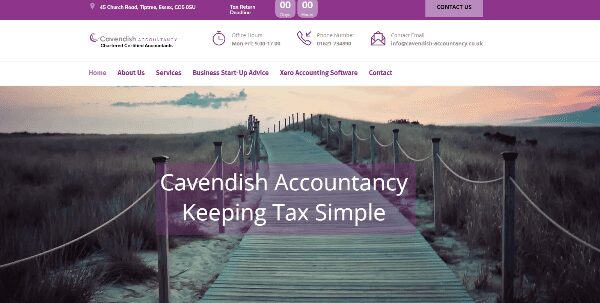 Beds and Herts LMC
Beds and Herts LMC are a medical committee providing the representative voice of General Practice in the counties of Bedfordshire and Hertfordshire. They contacted us to re-design their website and integrate an online job board for GP practices to advertise vacancies in the area.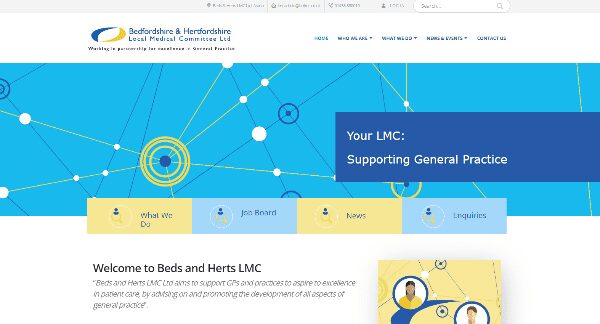 HJ Hall
Part of the Pantherella Group, we worked on the development of the HJ Hall website as part of a series of website builds for the company.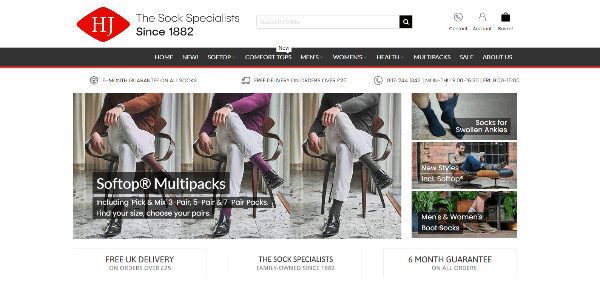 Pantherella
Pantherella first opened its doors in 1937 and began trading as Midlands Hosiery Mills, an established women's hosiery factory. Fast forward to 1945 and our name was changed and a legend was born: Pantherella Fine English Socks began trading. We worked with their internal IT department to build their website and synchronise it with their stock control system.  We also built a second website for their American sales branch.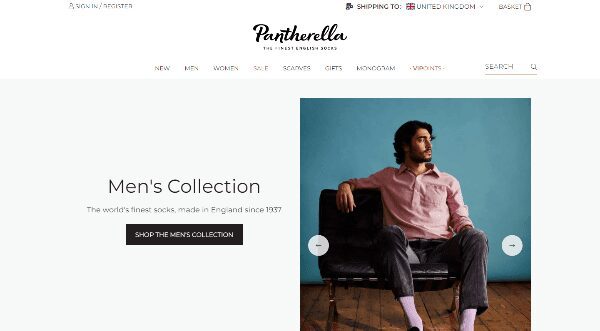 TAE Fencing
TAE Fencing in Hertfordshire gave us a call during the height of the first Covid-19 pandemic asking for assistance with their existing website and their requirement for click-and-collect options as part of the online order process. We built them a new website which went live a few months afterwards and since then their online shop is up and running with all of their latest products, including a complete range of garden sheds, garden buildings, summer houses, fencing, made-to-measure structures, iron railings,  fixtures and fittings and much more.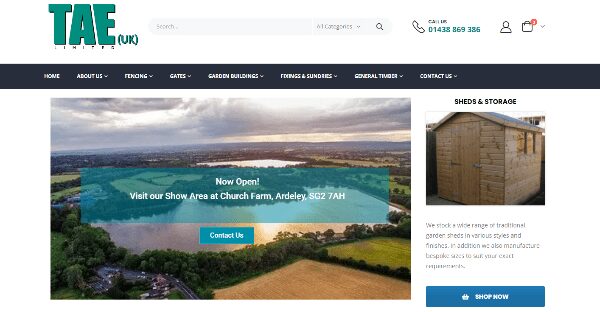 Aston St Mary's School
The Chair of School Governors and Headteacher contacted us to re-design the school's website as the previous system was out of date, very hard to update and required a complete overhaul. We rebuilt the website and added a series of new features including a curriculum timeline for subjects, an event calendar, and classroom-based pages where class teachers can add termly topics and much more. Since the launch of the website Herts for Learning has since showcased it as a benchmark for other schools to look at.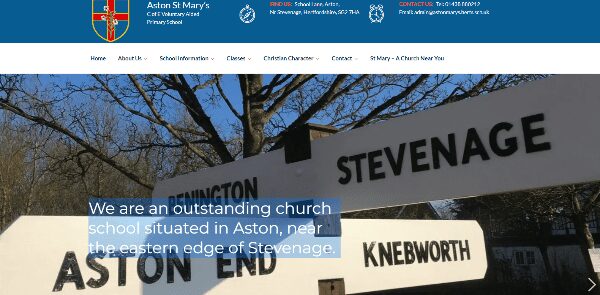 Eta Energy Systems
Since its inception in 2006, Eta Energy (Steam Boiler Risk Assessment is a trading name of Eta Energy Systems ltd.) has provided bespoke cost-saving energy solutions and expertise to Public Sector, commercial and industrial clients including Local Authorities, schools, leisure centres, manufacturing, hospitality and Health Care Trusts. Eta Energy Systems contacted us to build them a website to showcase their range of specialist services.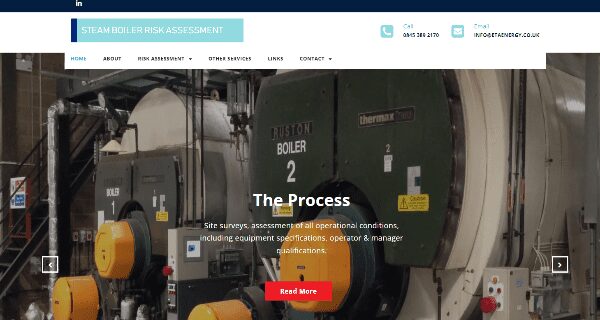 Moon Creations
Market leader in Neon Cosmetics, based Moon Creations specialise in a wide range of UV makeup from Neon and Glitter Face/Body Paints, to UV Hair Gel and UV Lipgloss. With their HQ in Stevenage, Hertfordshire, we built and customised a website for Moon Creations after they contacted us to re-design their existing website. The eCommerce system includes advanced features and functionality to promote and sell its extensive range of products.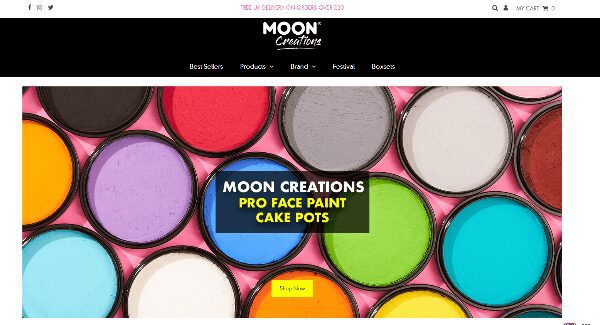 Aston Village Hall
We were contacted to re-design the website for the village hall and include the functionality to include a calendar of community events, private functions and regular weekly activities.
Holy Trinity Primary School
We were contacted by the Headteacher of Holy Trinity who explained that Herts for Learning recommended us to them as we had built a benchmark website for Aston St Mary's School, an OFSTED Outstanding school in Hertfordshire. We re-designed the website after a series of discussions with the Headteacher which included organising school-related information, statutory documents and information for parents.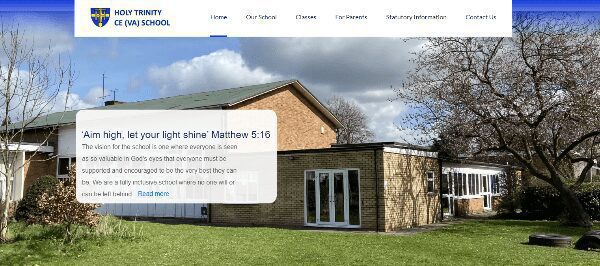 Brian Miller Consulting
In collaboration with one of our partners, we re-designed Brian's website who specialises in Financial Management and Governance, Charity Set-Up/Incorporation and Organisation Structure Assessment.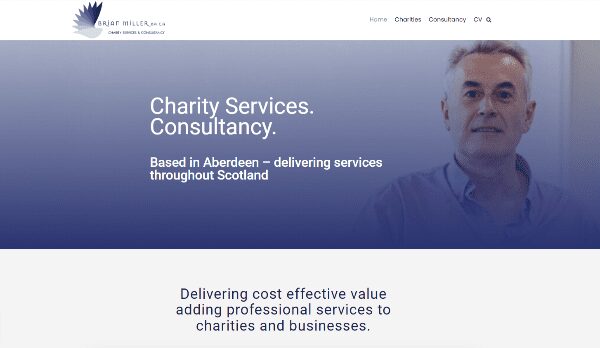 CopperHouse Financial
We have been working with Guy Hammett, an Independent Financial Advisor for many, many years. During this time we have worked on several projects, including the build of the CopperHouse Financial website.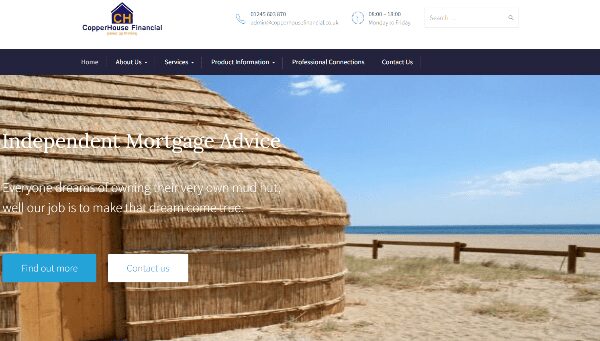 Reach Society
Reach Society was conceived by Donald Palmer, Rob Neil OBE and Dwain Neil OBE who discussed their concerns about the government's decision to end the grant funding of the national REACH role model programme after three years. Each of them had been involved with the programme and saw its positive impact on Black boys and young Black men, and so they knew that something needed to be done to maintain this work that was transforming young lives. We have been supporting and working on several projects with Dr Dwain Neil over many years, including the design of the website for the Reach Society.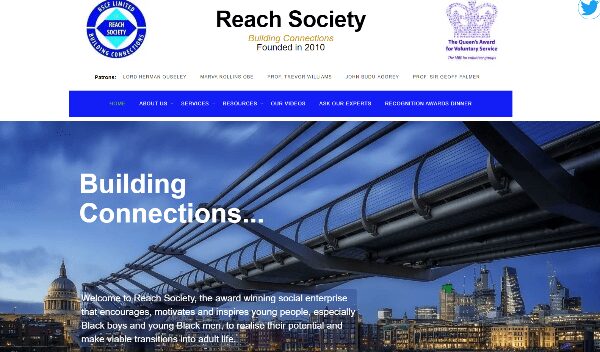 Cantily Construction
Based in Essex, Cantily Construction are Insurance Repair & Refurbishment Specialists dealing with all aspects of construction repair solutions. The website showcases the services that Cantily provide including Subsidence Repair and Restoration, Fire Restoration and Flood Restoration.